To change Root or Admin password of VPS please follow bellow steps :
1- Login to your VPS panel via this link.
2- If you have more than 1 server select your desired server otherwise goto step 3.





3- In this page select Root/Admin Password tab.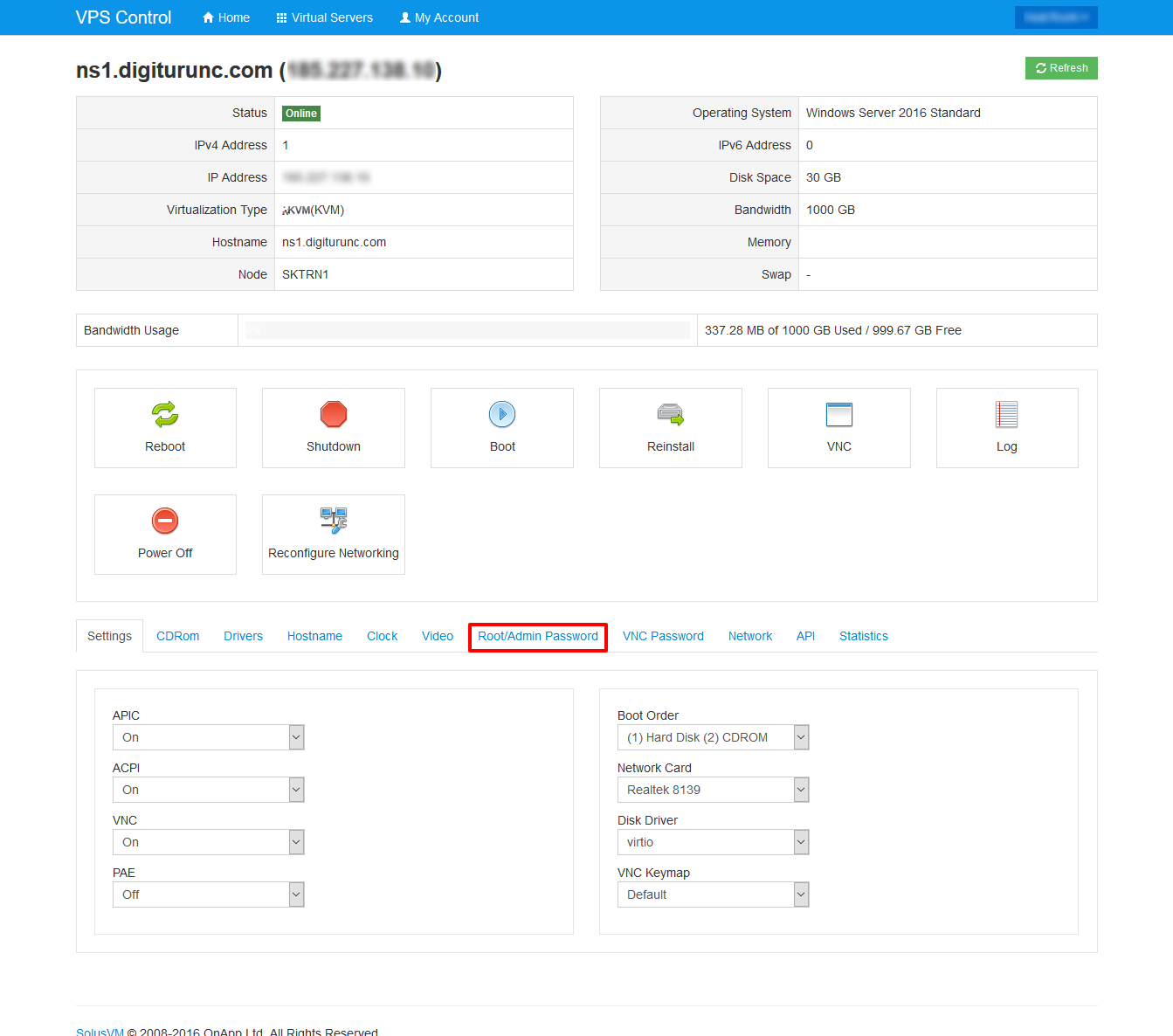 4- And then click Change button to perform reset password.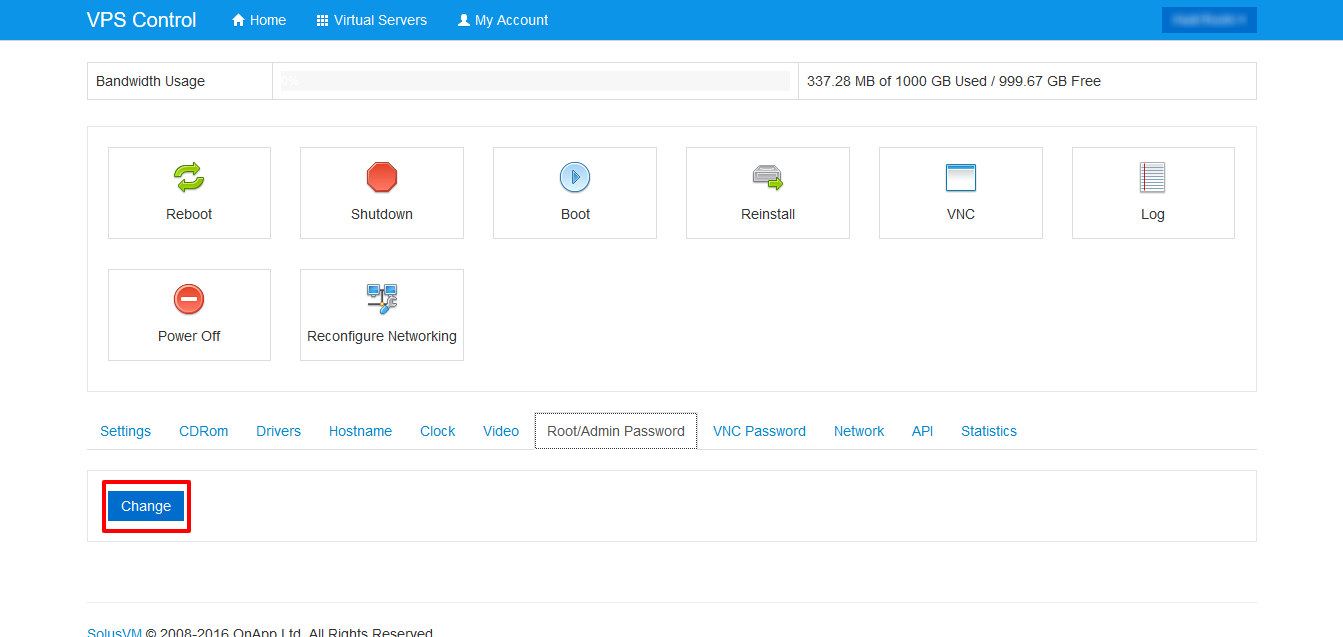 5- To confirm reset password click Yes.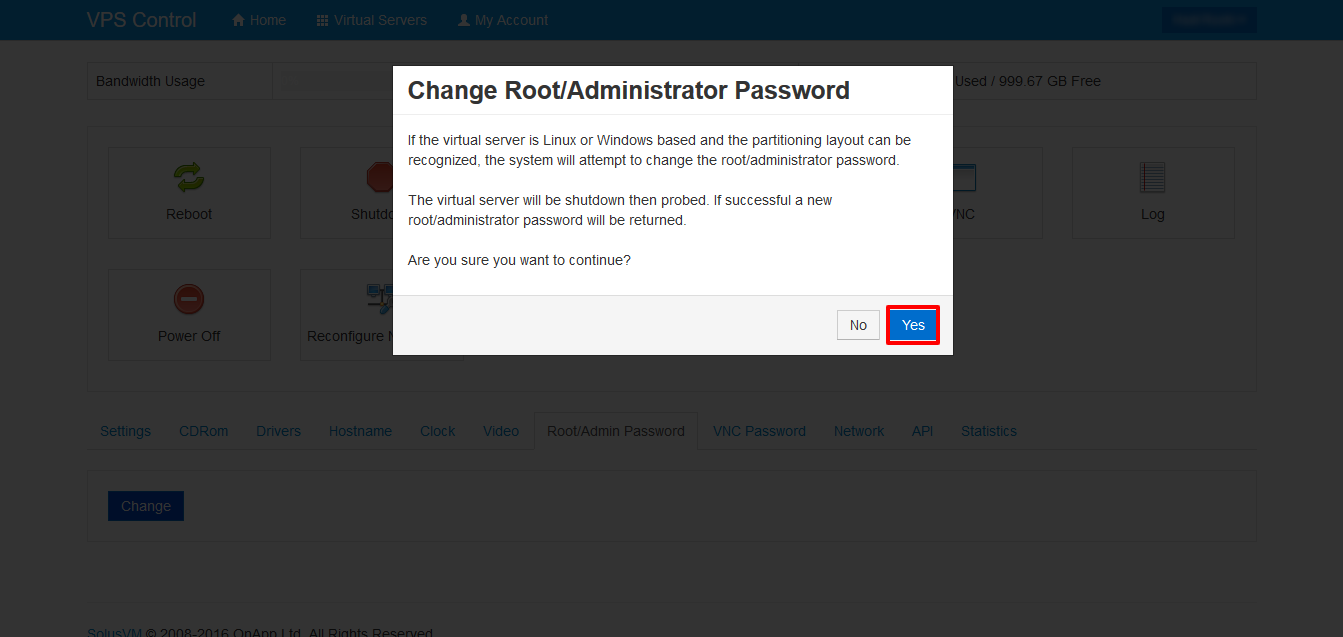 6- After that please wait a moment to perform reset password and to be displayed.




Copy password and select OK to close this window.



*Note that when you change the password, the server will reset.